France: Sarkozy v Hollande on the economy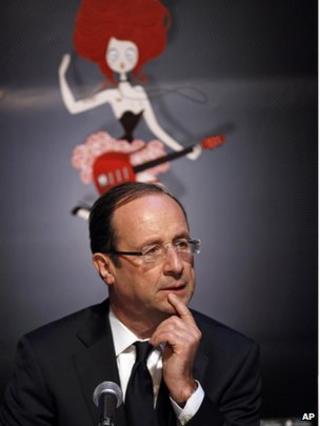 French President Nicolas Sarkozy takes on his Socialist rival Francois Hollande on 6 May.
The challenger is leading: Mr Sarkozy is the first incumbent since the Fifth Republic was founded in 1958 not to take first place in the first round of elections.
Meanwhile, Mr Hollande is bidding to become the first Socialist president in France in 17 years.
In January, ratings agency Standard and Poor's stripped France of its prestigious AAA rating, implying that it was no longer one of the safest places to invest.
Many are sceptical that France will be able to generate strong growth soon.
And France has not managed to balance its budget since 1976.
So how do Mr Sarkozy and Mr Hollande differ on their business and economic policies?