Tax relief ruling halts £100m claim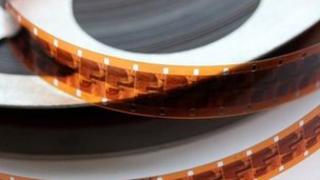 Tax officials have welcomed a ruling that prevents a group of wealthy investors from claiming more than £100m in tax relief.
The case surrounded a deal in film distribution rights, and involved investors including Manchester United manager Sir Alex Ferguson.
The decision, by a tax tribunal, is being seen as a sign of a growing backlash against tax avoidance.
Many similar schemes have been put under the microscope by tax officials.
A host of film investment partnerships were set up after the previous Labour government introduced new tax relief rules to encourage investment in the UK film industry.
Questions have been asked about whether some were set up as legal tax avoidance schemes, rather than specific investments in the industry.
Focus
A film investment partnership called Eclipse 35 was set up in 2005. It combined funds from 289 investors, including bankers, business people, and figures from the footballing world.
It used their money along with loans to buy the distribution rights to films, then sold the rights straight back to the studio that owned them in the first place.
Along the way it claimed large sums in tax relief on the interest paid on the loan taken out to fund the deal.
However, a tax tribunal has now barred Eclipse 35 from claiming the relief.
"Nearly a £1bn was made available to HMRC to tackle avoidance, evasion and fraud. We are focussing on closing down aggressive avoidance schemes which deny the UK vital finding by getting around the will of Parliament," a spokesman for HMRC said.
"This ruling is good news for the vast majority of taxpayers who choose to play by the rules."