Premier Foods sales boosted by 'power brands'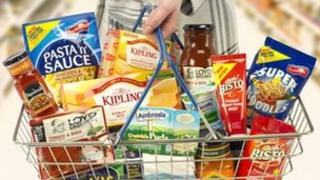 Sales at Premier Foods in the first three months of 2012 rose 1.3% year-on year to £427m, helped by an increase in sales of its "power brands".
Last year Premier said it was investing in eight brands it felt had the best growth prospects - Batchelor's, Bisto, Ambrosia, Hovis, Lloyd Grossman, Mr Kipling, Oxo and Sharwood's.
Power brand sales rose 3.7%, while other sales were broadly flat.
The firm also said its cost-cutting and restructuring programme was on track.
Premier, whose debt ballooned after it bought RHM and Campbell Soups' UK and Irish business in 2006, has been selling assets and cutting costs and jobs.
"Our focus for 2012 remains unchanged, to stabilise the business and invest in our recovery," said chief executive Michael Clarke.