Employers can force retirement, court ruling suggests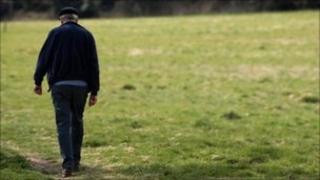 A landmark ruling by the UK Supreme Court has outlined the powers that employers have to force workers to retire.
The court unanimously dismissed an appeal by a solicitor who was told to retire by a law firm just after his 65th birthday.
Leslie Seldon, a partner at the firm, wanted to continue working, but his request was turned down.
Part of his partnership deed was aimed at ensuring succession at the firm.
Mr Seldon argued that the decision to make him retire at Kent law firm Clarkson Wright and Jakes, which came before the default retirement age was abolished in October, was age discrimination.
However, his appeal was turned down, signalling that fairness between generations was a legitimate aim for employers.
'Succession policy'
In this case, the employer argued that there were legitimate aims for its retirement policy. They included:
Ensuring younger workers had the opportunity of becoming a partner after a reasonable period
Facilitating planning by having a realistic long-term expectation as to when vacancies will arise
Limiting the need to expel partners for poor performance
The court said that employers needed to give particular consideration to whether a "public interest" was served when telling anyone to retire.
"All businesses will now have to give careful consideration to what, if any, mandatory retirement rules can be justified in their particular business," the judgement said.
Yet this could include reasons of succession and letting workers go at a certain age because of poor performance, so not having to dismiss them.
However, it referred the case back to the employment tribunal to rule on whether 65 was an appropriate age for Mr Seldon to be told to go.
Me Seldon told the BBC that he "felt up to working". He said his motivation in taking the case was financial, with life expectancy increasing but the generosity of pensions falling.
Some clarity
Niki Walker, partner at law firm Taylor Wessing, said that the ruling provided some clarity for employers.
"Employers can gain comfort from the fact that they can rely on employment being shared out among generations, and it is also legitimate to preserve the dignity of older workers by retiring them," she said.
"However, it is still not clear what is the correct age to retire somebody."
Legislation which came into force fully in October stops UK employers from compulsorily retiring workers once they reach the age of 65.
However, business groups have argued that employers have been left in limbo, fearful of asking workers aged 65 or over to leave the business for fear of being accused of ageism.
Age UK, which took on the case on behalf of Mr Seldon at the Supreme Court, welcomed the fact that the ruling made the law clearer and that people could not be retired just because of "stereotypes" of age.
Meanwhile, barrister Caspar Glyn QC said: "The case now provides a menu for the astute employer to follow, that means that whilst the gate has not been shut, it has been narrowed."
A spokesman for the Department for Business said: "This decision confirms that businesses can justify a compulsory retirement age based on legitimate aims such as workforce planning, provided that this is proportionate.
"While we do not expect this decision to fundamentally change the retirement policies of most businesses, we believe that this decision will give greater certainty to those businesses that have chosen to apply a retirement age.
"Legislation has always allowed a business to impose a set retirement age, so long as it could be objectively justified. This was the case while the default retirement age was in operation and remained the same following its abolition. This decision has given some guidance as to when this may be acceptable."