Do investors have the power to curb excessive bosses' pay?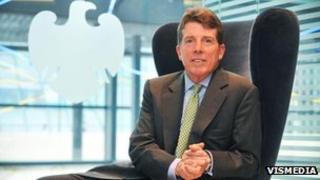 In spite of widespread public anger about the millions of pounds paid to top bankers and executives of other companies, ministers have chosen not to intervene directly.
Instead they have called on shareholders to take a closer interest in executive pay - and to protest when executive rewards are deemed to be excessive.
Well, that happened at Barclays: a majority of Barclays' mainstream big British shareholders - pension funds and life insurance companies - appear to have voted against the bank's reuneration report, or how it paid its executives last year and what it would plan to pay them in future years.
And the figures indicate that a sizeable minority of these British investors with longer-term horizons may also have voted against the re-election of Alison Carnwarth as a director and chair of the remuneration committee.
And yet Barclays won the votes - because its shareholders come from all over the world, and many of its overseas owners, along with other investors, such as hedge funds, aren't particularly fussed about bankers' pay.
And there's another thing: even if Barclays had lost the vote, it would not have been binding on the bank.
That is why the business secretary, Vince Cable, is consulting on making votes on prospective pay compulsory (though votes on the previous year's pay would still have advisory force only).
But for now, shareholder votes against bosses' pay only have the power to embarrass: history suggests that many executives are happy to grin and bear the criticisms from the owners, while pocketing their millions.