DFID to receive £70m private-equity profit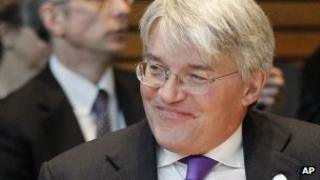 Tactics described as a "shake down" are raising an estimated £70m for taxpayers from a private-equity fund that was originally owned by the government.
Andrew Mitchell, the International Development Secretary, will announce later today that he is selling the government's residual 40% stake in Actis, the world's leading emerging-markets private-equity fund, for $10m (£6.2m) in cash plus a large future share of what is known as carried interest in three funds.
This share of carried interest - or the profit that accrues to the funds' managers - is expected to generate more than $100m (£62m) for taxpayers.
It is striking and surprising that Mr Mitchell has been able to extract this return for taxpayers, because the government's share of Actis has been valued by its financial adviser, Hawkpoint, at between zero and $3m.
However it is understood that Mr Mitchell - a former banker at Lazard - threatened to use the government's residual shareholding to frustrate the smooth operation of the business. For example he has the right to veto the appointment of Actis's chair and one non-executive.
Last year, Actis's chief executive, Paul Fletcher, said that the government was engaged in "an entirely predictable game of shaking us down".
There was a public and media outcry when it emerged 15 months ago that the government had not received any payments at all from Actis, even though DFID was supposed to receive 80% of all profits, while the managers of the fund were said to have pocketed tens of millions of dollars.
At the time, Mr Mitchell told MPs that the way Actis had been privatised by the previous Labour government was "particularly shameful" for having seemingly allowed all the rewards from its success to be pocketed by managers, rather than taxpayers.
The International Development Select Committee said last March that it was "astonished to discover that…the taxpayer had not received any return".
Actis's managers paid £373,000 for 60% of the business in 2004. According to MPs on the Public Accounts Committee, the reason the government has received no payments from Actis since then is that "the remuneration paid to employees has absorbed all operating profits".
Mr Mitchell has estimated that the rewards to Actis's managers would be around $1bn over the estimated ten-year life of the firm's funds.
Under the new deal, DFID will receive 10% of the carried interest in two funds and 7.5% of a third fund - which its advisers Hawkpoint believe should generate more than $100m for taxpayers.