Orange and T-Mobile revenues hit by mobile fee cuts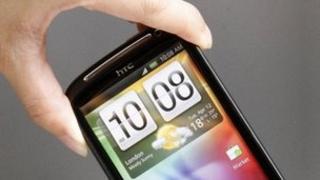 Everything Everywhere, which operates the Orange and T-Mobile brands, has reported a fall in its revenues due to fee cuts imposed by regulators.
The group announced a 2.5% year-on-year fall in service revenues to £1.5bn for the first quarter to 31 March.
The drop reflected the impact of cuts in the fees mobile operators can charge each other. This loss amounted to £80m.
Excluding the impact of these fee cuts Everything Everywhere's underlying service revenues rose 2.9%.
Mobile phone operators levy charges called Mobile Termination Rates (MTRs) when non-customers use their networks - charges that are passed on to consumers.
In March 2011, regulator Ofcom said it wanted these reduced from around 4p per minute to 1p or less by 2014.
Smartphone growth
The group, a joint venture between France Telecom and Deutsche Telekom, has about 27 million UK customers and is in the process of merging the Orange and T-Mobile phone networks.
It also plans to roll-out a high-speed 4G network by the end of this year.
The group wants more of its pay-monthly contract customers to migrate to data-hungry smartphones, which are far more lucrative for the company.
A pay-monthly smartphone user is worth five times more than a pay-as-you-go customer, the company said in a statement , and data and messaging now accounts for nearly half of average revenue per user.
It now has 9.23 million smartphone customers on contract.