'Longer wait' for HMRC tax advisers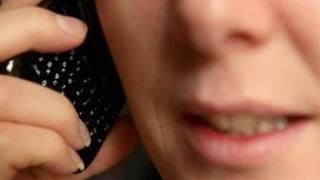 Callers have to wait for more than four minutes to speak to an adviser on the UK tax authority's helpline.
The waiting time on the HM Revenue and Customs (HMRC) helpline has risen from one minute and 31 seconds in 2010.
Shadow Treasury minister Owen Smith, who obtained the figures through parliamentary questions, said there was "chaos and incompetence" in the system.
But a HMRC spokeswoman said that good progress was being made in improving the customer service centre.
"During busy periods, there will be times when customers find it more difficult to get through," she said, pointing out that the department handled 60 million calls a year.
"We are working hard to improve contact centre service levels and have made good progress.
"We are managing busy periods better by deploying extra people to deal with short-term increases in demand."
Fines
The lines are open from 0800 BST to 2000 BST on Mondays to Fridays, and 0800 BST to 1600 BST on Saturdays. Peak times for calls tend to be between 1100 BST and 1500 BST.
The helpline is automatically answered within a few rings but callers are then given a range of options and often spend time on hold. One in four end the call before being connected to an adviser, it has been suggested.
The figures were published shortly after the start of new daily fines for non-filing of self-assessment tax forms, which started on Tuesday.
These are in addition to the £100 fixed penalty for anyone who failed to meet the filing deadline at the start of February.
Meanwhile, HMRC apologised last week for sending penalty notices in error to nearly 12,000 people who had been told that they had been taken out of the self-assessment process as their working circumstances had changed.