Company insolvencies rise by 10%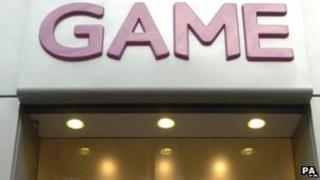 The number of companies that went into administration or insolvency in England and Wales in the first three months of the year rose by 10%.
The Insolvency Service said 1,290 firms had receivers or administrators appointed, compared with 1,173 in the final three months of last year.
The number of people being declared insolvent in England and Wales fell slightly during the first quarter.
At 28,723, the total was down 1% from the previous quarter.
Joanna Elson, the chief executive of the Money Advice Trust, said: "Insolvency figures only represent the tip of the iceberg when it comes to the scale of debt problems faced by households across the UK."
"Survey data suggests around 10 million individuals in the UK (around 20% of the adult population) find themselves in a constant struggle to manage their debts."
Personal insolvency
Compared with a year ago, both corporate and individual insolvencies were down in the first three months of this year.
Company insolvencies fell by 2% and individual ones by 5%.
Among individuals becoming insolvent, the number of bankruptcy orders has dropped by 27% in the past year - despite rising in the past three months - while both debt relief orders (DROs) and individual voluntary arrangements (IVAs) were up on a year ago.
Charles Turner, vice president of the Insolvency Practitioners Association warned that the level of insolvencies may rise further this year.
"More sole traders and partnership businesses [are] seeking advice on debt issues as they struggle to cope with the recession," he said.
"There remains real concern about the prospect of a new wave of personal insolvency casualties with many consumers facing further challenges to their household budgets, not least from rising mortgage costs."
'Zombie' companies
David Birne, an insolvency partner at the accountants HW Fisher said the second wave of recession in the UK was showing through with more companies going under due to their debts.
"As output falls, the company insolvency rate in England and Wales is creeping up stubbornly."
"But there are still thousands of 'zombie' companies which are stumbling on, as banks are reluctant to push all but the basket cases into insolvency.
"Banks are showing remarkable levels of forbearance, sometimes even with the firms that are dead from the neck up - and with little prospect of clearing all their debts," he added.