Viewpoint: Why do so few Chinese brands go global?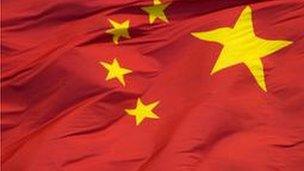 Chinese companies are extending their reach around the globe to purchase foreign technology, managerial talent and, increasingly, international brands.
Why have Chinese companies not been able to successfully build their own brands overseas instead of operating under the guise of acquired global players?
According to China's Ministry of Commerce, in January of this year alone, China's overseas investment totalled nearly $4.4bn (£2.7bn), up 60 per cent year-over-year.
Yet, despite this tremendous amount of overseas investment, surprisingly not one mainland Chinese company appeared on consultancy Interbrand's annual list of the world's top 100 brands last year.
As early as the 1990s, Chinese companies like sports drink maker Jianlibao attempted to enter international markets and become a global beverage brand like Coca Cola or Pepsi.
Li Ning, known by many as "China's Nike", also failed in its first attempt to expand overseas, but now has a second chance through a new business model.
Then there are the outliers, the few companies who have built globally recognised brands such as Chinese personal computer and electronics company Lenovo.
Whether we examine the successes or failures, the stories of these three Chinese firms help to illuminate potential strategies for other Chinese companies seeking global brand recognition.
Jianlibao used to be the number one beverage in China. Given its success back home, during the 1990s the sports drink maker expanded into over a dozen international markets.
In 1994 it recruited Jack Shea, a beverage industry veteran, to serve as its vice-president of marketing and sales for North America.
According to him, "Jianlibao's fatal flaw was that while it produced a good-tasting beverage, its brand name prevented it from being able to connect with the average American consumer".
In contrast, Coca Cola's Chinese name kekou kele is an example of effective adaptation to the local market to connect with Chinese consumers; it sounds similar to the original and translates as Delicious Happiness.
"On top of that, our North America operations did not have a sufficient marketing budget to make the necessary investments to promote Jianlibao within the United States," Mr Shea says.
By expanding overseas prematurely, the company lost focus back home and began losing market share to competitors like Coca Cola.
Rather than returning to concentrate on the Chinese domestic market, where it traditionally dominated, Jianlibao began competing with Coca Cola on price.
Given that Jianlibao's sports drink was more expensive to produce since it was originally developed as a performance drink for Chinese Olympic teams, the firm faced a losing proposition whether competing with Coke in China or overseas.
It had a quality product that tasted good to both Chinese and foreign consumers. What the firm lacked was international experience, a brand name to connect to, and sufficient marketing investments to establish itself overseas.
Li Ning, a Chinese athletic apparel company, also experienced challenges in its first attempt to expand internationally.
While many people have likely never heard of him, Li Ning, the company's founder, is one of the most famous athletes in China.
Few in that country can forget the impressive sight of Li Ning, himself in a track suit of his own design, being hoisted up at the Bird Nest stadium to light the torch during the opening ceremony of the 2008 Beijing Olympic Games.
Li Ning was undoubtedly one of the top Chinese brands domestically, and it too had global aspirations. Shortly after the Olympics, it opened its first overseas office close to Nike's headquarters in Portland, Oregon.
After just a few years, the subsidiary had to shut down.
When asked why this initial investment in the US failed, Craig Heisner, vice-president of digital operations, explains: "I don't think the original plan adequately presented the heritage of Li Ning as a major Chinese brand founded by a famous Olympian who rose to the top".
Heisner went on to explain that "Li Ning did not promote this fact, and then went right into a fiercely competitive overseas market going directly against the likes of Nike and Adidas".
The athletic apparel industry already has several major lifestyle brands. People have a strong affinity to purchase familiar brands they identify with, and Li Ning was not one of them.
Unlike Jianlibao, Li Ning has had a second chance to build a business overseas - it recently went digital in a joint-venture with Chicago-based Acquity Group.
Unlike its first foray into the US market, Digital Li Ning is solely an e-commerce store without any physical retail outlets.
According to Heisner, "we are choosing a business model that gives us more control over how our products are positioned".
E-commerce will enable Digital Li Ning to shape American consumers' perception of the brand throughout the entire buying process.
"We are a global company with roots in China. Because of our acquisitions over the years, we are actually 'from' many different places", says David Roman, chief marketing officer of Lenovo.
It is a huge PC company, and until now, has been best known for its acquisition of IBM's PC division and Thinkpad brand in 2005.
It also acquired German PC-maker Medion in 2011 and recently formed a joint-venture with Japan's NEC.
Three main factors have contributed to its success in building its brand overseas.
"Our organisational structure is undoubtedly one of our key strengths," Mr Roman explains, "it allows us to effectively create a global framework to market the Lenovo brand within the local context of the markets we operate in."
It has headquarter functions distributed across Beijing, Paris and Raleigh, North Carolina.
Beyond its organisational structure, Lenovo focuses globally on the youth consumer segment which it defines as ages 18-34.
"We find that consumers in this demographic share many similarities across cultures given their level of connectivity and openness to new experience."
The final factor is its leadership team comprised of technology executives from over six countries.
While many Chinese companies seek to emulate Lenovo's global brand success, the examples of Jianlibao and Li Ning demonstrate that such aspirations are impossible to achieve without sufficient attention to marketing.
The fact remains that for many Chinese companies, their high-speed business growth outpaces the growth of their brands.
Related Internet Links
The BBC is not responsible for the content of external sites.