AOL to pass on proceeds of Microsoft patent sale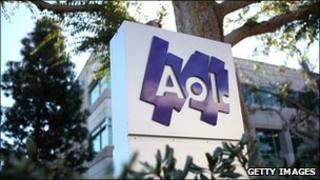 US internet firm AOL has said it intends to hand to shareholders all of the proceeds from selling 800 patents for $1.06bn (£659m) to Microsoft.
The company also said that net income for the first quarter rose to $21m from $4.7m in the same period last year, beating expectations.
Shares in New York rose 4% on the results.
After AOL sold the patents, Microsoft turned around and sold some of them to Facebook for $550m.
When the sale was announced, AOL said it expected to turn over "a majority" of the proceeds to investors, but it has now confirmed that it will hand over all of the money raised.
'Off tune'
Overall, AOL said advertising revenues grew 5% year-on-year to $330.1m.
But display advertising - flashy web ads that command high prices - saw revenues fall 1% in the US.
AOL is making a big bet that display advertising will help it recover its formerly dominant position on the internet.
"I was not happy with the domestic display over the course of the first quarter," AOL chief executive Tim Armstrong said. "A lot of it was a sales strategy off tune."
Its profits include a $10.8m gain from acquiring a controlling stake in Ad.com Japan.