German energy firm E.On shares down as profits fall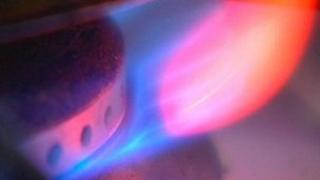 Shares in German energy firm E.On have fallen 1.4% after it announced a drop in its profits.
Net income in the first quarter fell 24% to 1.7bn euros ($2.2bn, £1.4bn) on much weaker demand for gas and power in the troubled eurozone.
But sales jumped 28% to 36bn euros on its trading of natural gas and expansion of renewable energy.
The company also said that its pre-tax profits would be slightly higher in 2012 than last year.
The firm says it is working to reduce the prices it pays suppliers for gas.
Gas demand in Europe is at the same level as in 2001 and power demand is as it was in 2004, E.On said.
"We're making good progress," said chief financial officer Marcus Schenck.
"But we still need to be resolute about meeting our current challenges and implementing the changes we've initiated."