Cisco gloomy despite 20% rise in third quarter earnings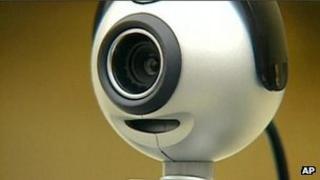 Cisco Systems, the world's largest maker of computer-networking equipment, has reported a 20% boost in third quarter earnings, amid fears of a slowdown in technology spending.
Cisco earned $2.2bn (£1.37bn) between February and April, compared with $1.8bn for the same period last year.
But chief executive John Chambers warned that continuing economic uncertainty was affecting client spending.
Cisco shares fell over 8% on the news.
Customers are waiting longer to close deals and spending less, Mr Chambers warned.
As a result the company forecasts that fourth quarter revenues from May to July will increase by between 2% and 5%, below analysts' forecasts.
Revenue for the February-to-April period was up 7% from a year earlier to $11.6bn.
Mr Chambers said: "We will muddle through this with a little bit of bumps in the road."
Cisco has been undergoing a severe round of cost-cutting over the past year, which is estimated to have shaved $1bn off the company's running costs.