Trinity Mirror, Pendragon suffer shareholder revolts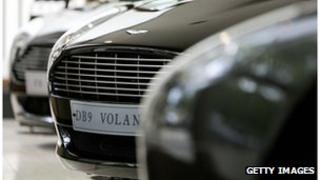 Shareholders in newspaper group Trinity Mirror and the UK's biggest operator of car dealerships, Pendragon, have rebelled against the companies' executive pay awards.
At Pendragon's annual meeting, 67% of shareholders who voted were against the remuneration report.
Meanwhile, 45.89% voted against Trinity Mirror's.
The two are the latest in a series of revolts by shareholders over high executive pay.
Earlier this week, Aviva's chief quit after his firm's pay plan was rejected by 54% of voting shareholders and Barclays suffered embarrassment last month when almost 32% of shareholders refused to back the bank's remuneration report.
Trinity Mirror's chief executive, Sly Bailey, has been at the centre of controversy over her pay. It was announced last week that she would leave the company later this year.
Pendragon, which owns the Stratstone and Evans Halshaw chains and is based in Nottingham, said it would not implement the remuneration report and would consult its shareholders over pay.
Performance-related pay
Pendragon chief executive Mike Davies said: "I would like, on behalf of the board, to take this opportunity to reassure all shareholders that we have taken their objections about short-term and long-term incentive plans seriously."
According to the company's most recent annual report, Pendragon was proposing to raise annual performance-related pay to 150% of base salary for 2012, which was up from 100% in 2011.
Shareholder advisory body Pirc recommended that its clients oppose the remuneration report, saying the performance-related pay was excessive.
Following Thursday's vote, Pirc told the BBC: "We welcome the company's commitment to go back to the drawing board over its remuneration policy."