Coty raises bid to $10.7bn for Avon Products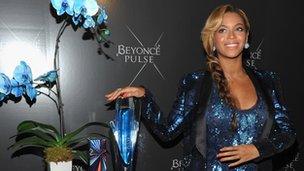 Fragrance firm Coty has raised its offer for US beauty firm Avon Products to $10.7bn (£6.6bn) and secured the backing of Warren Buffett.
Coty, a New York-based firm that produces perfumes for celebrities, said it was "disappointed" after Avon refused to discuss the offer.
It is raising its bid from its initial offer of $22.25 a share to $24.75.
But Coty said it will withdraw its latest bid if it does not receive a response by the end of Monday.
Coty is behind perfumes for Lady Gaga, David and Victoria Beckham, Beyonce Knowles, and other celebrities.
Avon is best known for its beauty products sold door-to-door, by women popularly known as Avon ladies.
The offer will be financed by investors including Berkshire Hathaway, run by Mr Buffett, one of the world's richest men.
"We continue to believe that our proposal would provide compelling value to Avon's shareholders relative to a difficult and uncertain multi-year turnaround on a stand-alone basis," Bart Becht, chairman of Coty, said.
Coty said it first approached Avon on 7 March with an offer of $22.25 per share. Avon management were not prepared to discuss that bid, so Coty raised its offer to $23.25 per share in April.
Related Internet Links
The BBC is not responsible for the content of external sites.