NTT profits hit by tsunami power blackouts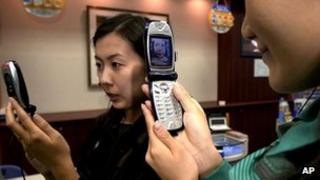 Japanese telecoms giant NTT Communications has said that its net profit fell by 8.2% in the year to March to 467.7bn yen ($5.9bn; £3.6bn).
It blamed shrinking demand, the global economic slowdown and power blackouts following the Japanese tsunami.
Revenues in NTT's data communications business shrank 13.7% to 78.3bn yen.
This week, other Japanese companies, including Sony and Panasonic, have blamed the effects of the tsunami for record losses.
Revenues decreased 8.2% to 324.2bn yen in NTT's voice transmission services business, one of its most profitable areas.
It did, however, lower its expenses by 5.5% to 429.5bn yen ($5.8bn; £3.34bn) with tighter controls on purchases of goods and services.