Has Spain flunked banking test?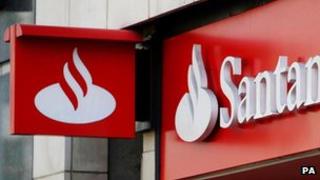 For Spain, it does not look like fourth time lucky.
Since the global banking crisis of 2008, there have been four attempts by the Spanish government - two by the current one, two by its predecessor - to shore up a banking system seriously weakened by reckless property and construction loans.
Today the Spanish finance minister, Luis de Guindos, announced that lenders must make 30bn euros or £24bn of additional provisions to cover potential losses on such loans - on top of 54bn euros they were ordered to set aside in February.
Analysts fear that the implied assumption, that the banks will have to write off just under half of all their property loans, may still prove too optimistic.
And they are also concerned that the banks are not taking sufficient steps to insulate themselves from probable losses on other categories of loans, such as mortgages and corporate loans, that are likely to escalate in a Spanish recession expected to last another year or more.
But perhaps the greater concern is how little additional capital, to absorb the potential losses, the Spanish government expects to have to inject into banks and also its chosen method for doing so.
Mr de Guindos said he expected taxpayers would inject less than 15bn euros into the banks in this latest rescue.
This is a fraction of what some bankers believe to be needed. Mr de Guindos is seen to be too optimistic both about the ability of banks to raise capital without the help of taxpayers and how much capital the banks will end up needing.
Also Mr de Guindos is planning to provide this capital in the form of five-year debt convertible into shares rather than as pure shares - and would charge the banks interest at twice what the government has to pay to borrow for five years.
So right now the government would be charging the banks more than 10% a year for this capital.
Here is what some see as the big problem with this rescue plan. Athough 10% interest may be the correct commercial price to extract from banks, it will do nothing to enlarge their profit margins or provide banks with the resources to provide additional loans to households and businesses.
In other words, a damaging credit crunch currently prevailing in Spain may be elongated and intensified.
All that said, and following pressure from the European Commission, the centre-right government will commission two independent assessments of banks' balance sheets, to verify whether its rehabilitation plan is realistic.
Investors have chosen not to wait for that verdict: shares have tumbled and the implied cost for the Spanish government of borrowing for ten years has once again broken through the symbolically important - and anxiety inducing - 6% threshold.
The probability that Spain may ultimately need a bailout from the eurozone and IMF has not diminished in any conspicuous way.