Viewpoint: A rethink in the financing of innovation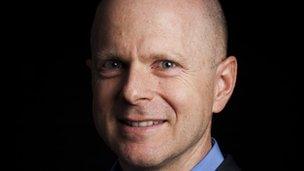 Robert Marcus and Collins Hemingway take a closer look at how the financing of technology companies has changed over the past decade. Robert Marcus is the boss of investment banking firm Quantum Wave Capital, and Collins Hemingway is a management consultant best-known for co-authoring a business book with Bill Gates.
The original start-up dream was to work like crazy, bring in angel investors and venture capitalists (VCs) to take new technology products to market, and then go public via a share flotation.
This traditional financing of innovation, however, has withered in the last decade. VCs are moving to safer, later funding rounds.
The vast majority of start-ups struggle to find funding. The only exit for most is off a cliff.
Most start-ups need to forget VCs and flotations. VC money is seldom to be found, and your technology will be obsolete by the time the traditional exit period arrives.
Since the collapse of the internet bubble in 2001, the passage of the Sarbanes-Oxley law in 2002 and the general financial collapse of 2008 have put an end to VCs as risk-taking investors.
These events also put an end to virtually all the flotations that for decades had provided profitable exits for entrepreneurs and their investors.
Only an estimated 1% of all Silicon Valley start-ups ever get funded by venture capitalists. Of that 1%, only 1.9% exit at the dream valuation of $100m (£62m) or more - less than one in 5,000.
The vast majority of start-ups are sold for $1m or less. Liquidation is by far the most likely outcome for start-ups.
Poor performance - an average loss of 20% in the dot-com collapse and an average total return of less than 2% in the last decade - has led to fewer VCs doing many fewer deals.
In 2000, 1,010 VC firms in the US did $89.8bn in investments. In 2010, 462 firms did $21.97bn in investments - half as many firms are investing one-quarter of the money.
Since 2005, the number of companies getting funded has declined in every major technology sector by double-digit percentages. In parallel, flotations have plummeted.
The go-go year of 2000 had 239 VC-backed flotations versus only 39 in 2010 (and only 366 in total for 2001-2010).
Despite a few well-publicised successes such as Groupon and LinkedIn, and Facebook's much-anticipated flotation, more than 80% of recent high-tech flotations are well below their list price.
At the end of 2011, some 215 companies were on indefinite hold for flotations. The waiting list, the longest since 2001, indicates the depth of market weakness.
In the last decade, the time to reach flotation has nearly doubled from five and a half to nine years.
Longevity is not a good thing: 86% of all start-ups in Silicon Valley are out of business in 15 years for reasons other than a successful sale.
Today, VCs function more like banks or private equity firms. Instead of taking on the riskier investments that fuel innovation, they are handling the later growth rounds for more established start-ups, and they build a consortium to reduce risk.
The imminent flotation of Facebook is a good example.
These changes mean that start-ups are losing access to money when they most need it to grow.
Things are immeasurably more difficult for international firms, which do not have access to Silicon Valley's large investment community and collective expertise nourishing start-ups.
Angel investors are the new VCs, and bootstrapping, ie starting up with personal funds, the new financing model. Not just because VCs have become more conservative but because the rate of change in innovation is accelerating.
The speed and scale of change for the mobile internet is unlike anything that has ever come before. A few very bright people can develop something of great value in an incredibly short period of time .
Innovators no longer have three to five years to build a business (the greatest failure rate for start-ups is in the third and fourth years). If you wait that long, you're irrelevant.
Today, the highest intrinsic value of technology peaks with the initial proof of feasibility and the company achieves its first customer or revenue success.
Start-ups are much better off to minimise outside investment, do their development rapidly, and sell to a larger company that can embed their technology into a larger technical and commercial ecosystem, where it has the best chance to prosper.
Bigger companies are buying all the mobile and social technology they can find because they themselves cannot innovate fast enough.
VCs became involved in high-tech firms because bootstrapping and organic growth did not drive growth fast enough. Now the reverse is true.
The pace of innovation is so fast that there is no time to grow most start-ups into viable enterprises. There's time for bootstrapping - or failure.
The financing of innovation has been radically reset around a new Darwinian principle: survival of the fastest.
Related Internet Links
The BBC is not responsible for the content of external sites.