Viewpoint: Protecting against the eurozone crisis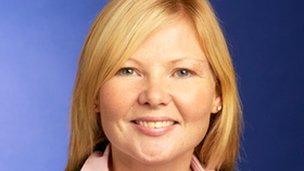 The majority of business leaders in Europe and the UK now think that one or more eurozone countries will default on its sovereign debt this year, according to research by KPMG.
Many UK firms are debating what impact this will have on business profitability and cash flow.
But only a minority of commercial organisations are currently making contingency plans for such an event, according to our research.
My view is this is not a theoretical debate - the market is already changing and creating a different business environment.
Governments and economists are still undecided on how to resolve the eurozone crisis. Only one thing is certain - no-one really knows where this will all end up.
So what does this mean to your business, and what, if anything can be done to prepare for the unknown?
Does the crisis impact companies outside the eurozone?
A number of economies on the periphery of the eurozone are intrinsically linked to the region.
There is no doubt that the current situation in Europe could contribute to difficulties in the UK, and an intensification of the crisis could go hand-in-hand with a weakening of the euro - which could in turn give exporters in the eurozone a competitive price edge over UK businesses.
The eurozone crisis also raises the question of how well counter parties are understood.
Your customers may not be in the eurozone but their customers could be.
We have seen a number of businesses severely impacted by not understanding their single point of failures well enough. For instance, one firm recently found itself unable to supply goods due to the failure of their packager.
Practical steps to take now
Businesses need to respond to the changing market and act to protect cash flow and profitability in affected countries. A few examples of areas to consider are explored below.
Supply chains - is yours robust?
Increasing globalisation, lengthening supply chains and the prospect of variable exchange rates is creating a change in the supply chain risk profile.
Businesses should be looking at how robust their supply chain is. What problems are your suppliers likely to face in any given outcome? How dependent are your suppliers on you? How dependent are you on them?
Supply chain failure risk is not the only scenario to think about. Greece has seen a number of disruptive strikes and Spain had its first nationwide stoppage. Can you have confidence in your suppliers' contingency plans to get products to you? Do your contingency plans need updating for eurozone related risks?
Pricing - an immediate lever to pull?
Reactive pricing is crucial when consumer confidence is low.
Businesses should consider lucrative discounting and special deals to incite customers. But this isn't sustainable in the long run and you must plan how you're going to pull yourself back out of the discounting situation.
By that I don't mean simply returning to original prices. Instead, businesses must think about changes in their product range to match the changing times.
Marketing around these products must be effective too. And you must ensure you can deliver products at price points that are appropriate for your client.
The client base is also changing
If you are a pan-European business, to what extent should you consider diversifying your client base outside of the worst affected areas of the eurozone?
Moving operations to seemingly less affected countries like Germany, for example, could certainly be a viable option.
Or potentially, is now the time to build market share? Have you considered the opportunities presented by the emerging economies such as China, Brazil or India?
Forecast for different scenarios
As no-one can accurately predict what is going to happen, you are unlikely to make all of the right assumptions. Therefore, when trying to plan for all the above areas, it is essential you test a range of scenarios instead.
In order to protect your business as much as possible, the scenarios that you choose to test today should be more extreme than any you thought of in the last 10 years.
On a basic level, have you looked at the impact of sales coming down by up to 50%? It sounds dramatic, but it happened in the automotive industry in 2009.
Now is the time to think the unthinkable.
Examining your business model is a step you should be taking today - not in a year's time when your sales are down 50%.
It is almost certain that post the eurozone crisis, businesses will be operating in a very different environment.
There will be winners and losers and those who are able to act quickly and take advantage of those scenarios will, I believe, be the winners.
Related Internet Links
The BBC is not responsible for the content of external sites.