MPs say some apprenticeship schemes are of no benefit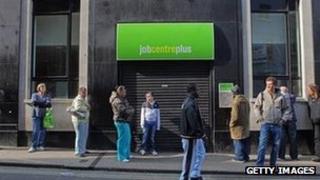 A parliamentary committee has questioned the length and quality of many apprenticeships.
The Committee of Public Accounts said that a fifth of the schemes last six months or less and are of "no real benefit".
But it also praised the increase in apprenticeships, which quadrupled in number in the four years to 2011.
The government said the programme was now the "gold standard vocational qualification". 
In 2011, the government spent £1bn in England to create more than 450,000 apprenticeships, which was a 63% rise on the number the previous year.
Last month, Skills Minister John Hayes said that all apprenticeships must now last a minimum of 12 months.
Labour welcomed this change, but said the report showed that more needed to be done.
"It remains clear that many of the additional adult apprenticeship starts which ministers have been boasting about are merely rebranded training placements which would have been delivered under the Train to Gain programme," said shadow education minister Gordon Marsden, referring to the Labour government's scheme to provide training for people in work.
"The government axed this last year, taking over half a billion pounds from the adult skills budget.
'Amount and quality'
The Public Accounts Committee said that the number of adult apprentices who successfully completed their apprenticeship was more than three-quarters in 2010/11, compared with just a third six years earlier.
"But the department could do more to maximise the programme's impacts," said the chair, Margaret Hodge, citing the short length of programmes.
"The danger is that apprenticeships lasting such a short time are of no real benefit to either the individuals who take part or employers and could devalue the programme.
"We also have concerns about the amount and quality of training some apprentices receive. Many do not receive the off-the-job training they are entitled to and this is something the department must address."
Mr Hayes said there were 457,000 apprenticeships in 2010/11. The National Audit Office said that adult apprenticeships deliver £18 of economic benefits for each £1 of government investment.
"Typically an employer will see a return on their investment in around two years. A survey published this week shows that nine out of 10 apprentices are satisfied with their training and a third have received a promotion as a result.
"New safeguards are being put in place to strengthen monitoring, reporting and subcontracting arrangements."
Earlier this year, the BBC's Panorama programme reported that one in 10 apprenticeships created in England last year was at a Morrisons supermarket.
But most of the 52,000 apprentices at the supermarket giant were existing employees who were over 25.
Critics say the money being poured into private training schemes should instead be creating new jobs and improving skills.