Google wins Chinese approval for Motorola Mobility bid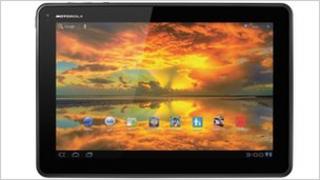 Chinese regulators have approved Google's $12.5bn (£7.9bn) purchase of US phone maker Motorola Mobility, the final hurdle for the deal to go through.
Chinese authorities said Google must keep its mobile software, Android, free for other device makers for up to five years.
The acquisition would be Google's biggest ever.
It has already won clearance from US and European regulators.
Google's purchase of Motorola Mobility allows it to move into the manufacturing of phones and tablet computers for the first time.
It also gives Google access to more than 17,000 of the company's valuable patents, which will help it defend itself and Android phone manufacturers in patent disputes.
Patent monitoring
Google said the Chinese government cleared the deal on Saturday.
"Our stand since we agreed to acquire Motorola has not changed and we look forward to closing the deal," the company said.
The same deal has already been approved in the US and EU. Both agreed the acquisition would not raise competition issues - but each noted they would monitor the "strategic" use of patents.
The European Commission took longer than expected to rule on the merger, requesting more information in January before making its decision in February.
Its concern focused on whether Google would favour Motorola Mobility over handset manufacturers like HTC or Samsung - which also use Google's Android system.
However, the commission ruled: "It is unlikely that Google would restrict the use of Android solely to Motorola, a minor player in the European Economic Area."