Barclays to sell stake in asset manager Blackrock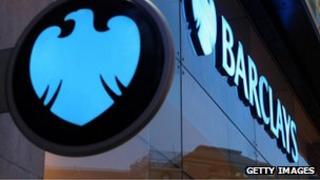 Barclays is to sell its stake in US asset management firm Blackrock, which is worth $6.1bn (£3.8bn).
Barclays acquired the 19.6% stake in Blackrock three years ago, when it sold its asset management business to Blackrock.
Barclays will sell the stake in a share sale in which Blackrock has already agreed to invest £632m ($1bn).
Late last year, Barclays reduced the value of the stake on its balance sheet by £1.8bn.
"This is a relatively small tidying exercise. Could they have timed it better? Yes. But they are not selling at the bottom and it could have been worse," said Ian Gordon, a banking analyst at Investec.
He says that the deal will not have a big effect on Barclays' reserves of cash.
"This has nothing to do with Spain or Barclays' capital ratios. There's a small capital benefit from the transaction but their capital ratios are fine," he said.
Barclays reported a 3% fall in profits to £5.9bn for the last financial year, after being hit by a slowdown at its investment bank arm.
The bank's sluggish performance was partly behind a shareholder rebellion last month.
At the company's annual general meeting in late April, 26.9% of shareholders who voted said no to the company's executive pay package.
Critics said that the bank's top executives were receiving more generous rewards than shareholders.
The bank promised to work more closely with shareholders on remuneration policy in the future.