UK posts surplus in April, thanks to Royal Mail assets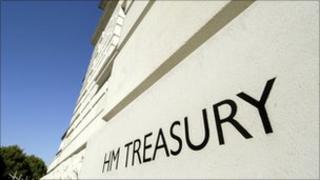 The UK government recorded a record £16.5bn budget surplus in April, thanks to the transfer of assets from the Royal Mail pension fund.
Public finances were boosted by the one-off transfer of £28bn of Royal Mail assets, the Office for National Statistics (ONS) said.
Excluding the Royal Mail impact, public sector net borrowing in April was £11.5bn, which was higher than analysts' forecasts of £8.5bn.
Borrowing in 2011-12 was revised down.
Borrowing in the last fiscal year, previously stated as £126bn, has now been revised to £124.4bn "almost entirely due to a £1.5bn revision to central government net borrowing", the ONS said.
A Treasury spokesman said: "Despite the challenges the recovery is facing from the eurozone and elsewhere, the government is making good progress in dealing with the deficit."
Earlier this year, the European Commission approved plans to nationalise the Royal Mail's pension scheme, allowing the government to privatise the group, without its huge pension scheme liabilities.
The move transferred £28bn of pension assets - such as bonds, shares and properties - to the Treasury. The assets will be sold later when the Royal Mail is privatised.
The Treasury spokesman added that the £28bn would be used to cut government debt rather than fund extra spending.