Prudential appoints Paul Manduca as its new chairman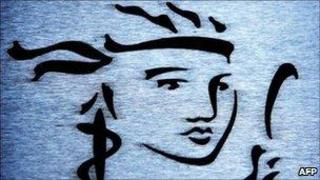 UK insurer Prudential has ended its five-month hunt for a new chairman by appointing Paul Manduca to replace Harvey McGrath.
His appointment comes after a third of Prudential shareholders voted against its executive pay plans earlier this month.
Mr McGrath announced his decision to leave after criticism over the Pru's failed £22bn ($34bn) bid for Asian insurer AIA in 2010.
Mr Manduca takes up his post in July.
Mr Manduca has been the Prudential's senior independent director since 2011, and had been initially in charge of the search for a new chairman.
He ruled himself out of the process at first, but was subsequently asked to step forward as a candidate by the insurer.
He has said he will step down from his current position as chairman of Aon UK and make Prudential his "principal focus".
Prudential said Mr Manduca's appointment has been approved by the UK's Financial Services Authority and will be followed by the appointment of a new senior independent director.