Tenants face more debt problems, charity says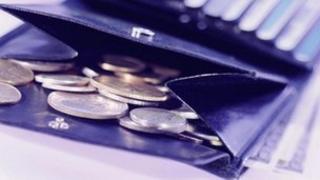 People who rent their homes are increasingly likely to be in arrears, a debt charity has said.
The Consumer Credit Counselling Service (CCCS) says it received just over 10,000 requests for help with rent arrears last year, a 27% rise on 2010.
The charity blamed this increase on the fact that rents have been rising while earnings have stagnated.
The average client with a rent problem was £760 in arrears, with the arrears of private tenants standing at £924.
Delroy Corinaldi of CCCS said: "A very large number of people are struggling to keep up with their rent payments - and with rents near record highs, the problem is getting worse, not better."
Some 12% of CCCS clients last year who rented their homes had problems paying their rent.
That was up from a 10% figure the year before.
The CCCS said housing association tenants who were struggling with their rents had average arrears of £705, while those behind with the rent on their council accommodation had average arrears of £622.