Australian jobs growth hits eight-year high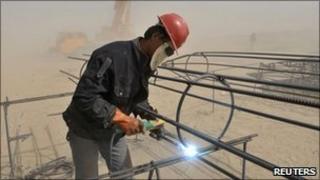 Australia's jobs growth has hit an eight-year high after the economy added 38,900 jobs in May, far more than forecast.
This means Australia has created 160,100 jobs in the January to May period, the most since 2004.
The data follows better-than-forecast economic growth of 1.3% in the first quarter compared with the previous three months.
Analysts said the country's growth is defying fears of a global slowdown.
"It does seem an extraordinary set of numbers," said Michael Blythe, chief economist at Commonwealth Bank of Australia.
"The economy is probably in better shape than we are all willing to admit."
The Australian dollar and the stock market rose on the jobs figures.
'Handy protection'
In recent years, Australia's economic boom has been powered by the growing global demand for its natural resources.
However, the eurozone debt crisis and a slow economic recovery in the US have raised fears about demand for commodities falling.
At the same time, growth in emerging markets such as China and India has also slowed, increasing those fears.
But analysts said that the latest growth numbers released on Wednesday, coupled with the fact that new jobs were being created in the economy, showed that Australia was well placed to withstand any global shocks.
"You can say there is a fair amount of momentum in the economy and that's a pretty handy protection against whatever the world may throw against us in the next few months," said Mr Blythe.