Japan raises growth figure on stronger capital spending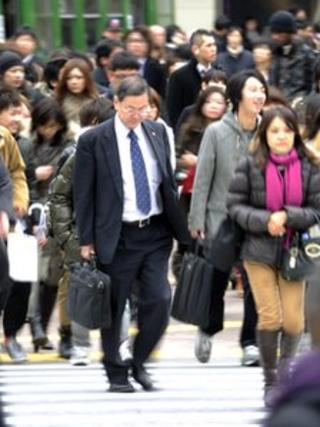 Japan's economy performed better than had previously been estimated in the first three months of the year.
The Cabinet Office revised upwards growth figures for the period from a preliminary 1.0% to 1.2%, compared with the previous three months.
That translates to annualised growth of 4.7%, instead of the 4.1% figure reported in May.
The positive revision reflects better capital spending and stronger private consumption.
The data underpins a recovery driven mainly by government spending and improving domestic spending, after Japan was hit by a devastating earthquake and tsunami in March last year.
The economy was also hit by flooding in Thailand in late 2011, which disrupted supply chains and the production capabilities of many Japanese manufacturers.
Japanese exports have suffered after the yen rose to record highs in October, reaching 75.74 against the US dollar.
Even though the currency has weakened since then, it is still strong enough to make Japanese goods expensive overseas, cutting into the profits of manufacturers.