Thames Water boss awarded large bonus criticised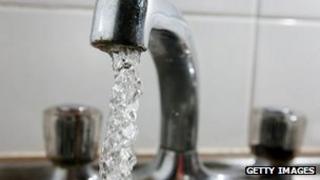 Thames Water boss Martin Baggs has been awarded a pay package worth almost £900,000 at a time when the company is imposing a hosepipe ban on its 8.8 million customers.
The GMB union called it "a classic case of reward for failure".
Mr Baggs was awarded £896,000 in pay and bonuses in the 2011-12 financial year, according to the firm's annual report , 6% less than the previous year.
The firm brought in water restrictions in April after two dry winters.
But it has said it no longer expects to keep the hosepipe ban through to the autumn, following record rainfall across the UK in April and more in May and June.
Mr Baggs, who was appointed in March 2010, could also receive hundreds of thousands of pounds worth of shares over the next four years under a long-term incentive plan.
The company's chief operating officer, Stephen Shine, who left his job on 31 March 2012, got a package worth £709,000. He received a pay rise of 3%, Thames said, the only senior executive to get a salary increase.
The combined bonuses paid to its top three executives had fallen 22%, the company added.
Thames, the UK's largest water and wastewater services provider, serves customers in London and the Thames Valley area.
Although its measure of customer satisfaction "deteriorated" over the year, the company said it had invested £1bn in its network and plants, and its leakage rates had improved.
However, last week a Thames Water pipe burst, causing flooding at Stratford underground station and resulting in severe disruption on the Central Line.