Tesco to leave Japanese market after nine years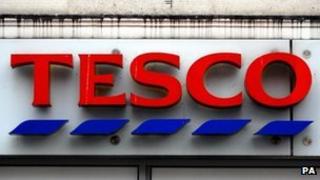 Tesco has announced that it is to exit the Japanese marketplace.
The UK supermarket group is to leave Japan in a two-stage process that will first see it sell 50% of its Tesco Japan subsidiary to the country's second-largest retail group, Aeon.
Tesco will then invest £40m in the joint venture before its eventual exit from the business. So far, no deadline for when this will happen has been made public.
The UK firm entered Japan in 2003.
Philip Clarke, Tesco's chief executive, said: "I thank our colleagues in Japan, who have done an excellent job for the business - in particular over recent months.
"We are very pleased to announce this deal with Aeon today, and are confident that this will deliver the best outcome for our staff, for our customers in Japan and for our shareholders."
Tesco first said last year that it wished to sell its Japanese business.
Tesco moved into Japan nine years ago with the acquisition of C2 Network, which at the time owned 78 convenience stores.
Clive Black, an analyst at Shore Capital, said the withdrawal from Japan was the removal of a distraction for Tesco, although he said having to pay to exit the market was a disappointment.
"Given ongoing trading losses of about £30m after approaching a decade in the market, Tesco appears to our minds to have taken the correct approach with a funded withdrawal," he said.