Oracle allocates $10bn extra to buy back shares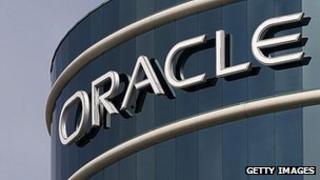 US software giant Oracle has allocated an extra $10bn (£6.4bn) to buy back shares, as fourth quarter results came in ahead of expectations.
Net income for the three months to the end of May was $3.45bn, up 8% on the $3.2bn the company made a year earlier. Total revenues were $10.9bn.
The results were boosted by a 7% jump in new software licence revenue to $4bn.
Oracle shares rose 5% to $28.46 in early trading on Tuesday.
The company rushed out its results three days early after rumours circulated that the pending departure of Keith Block, a senior sales executive, signified a drop in company performance.
But in a statement , Oracle president Safra Catz said: "Our record-breaking fourth quarter featured several all-time highs for Oracle - new software license sales of $4bn, total software revenue of $8bn and total revenue of $11bn.
"For the fiscal year, we also set all-time highs for operating margins of 46%, and operating cash flow of $13.7 billion."
But concerns remain over the performance of its Sun Microsystems hardware division, after sales dropped 16% to $977m.
Oracle has been embroiled in lawsuits with Silicon Valley giants Google and Hewlett-Packard over alleged contract violations and infringement of intellectual property rights.