H&M has spring in its step after big rise in profits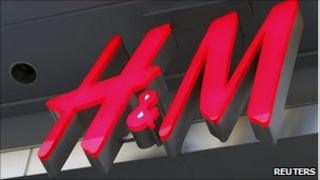 Swedish fashion retailer Hennes and Mauritz (H&M) has reported a 20% rise in quarterly profits following "very strong sales" of its spring collection.
In the three months to 31 May, its net profit was 5.2bn kronor ($745m; £474m), compared with 4.3bn last year.
H&M's sales for the period, its second quarter, rose 15% to 31.7bn kronor.
The company, the world's second-largest clothing chain, said it was on target to open a further 275 shops around the world this year.
H&M currently has 2,575 global outlets.
Chief executive Karl-Johan Persson said: "The year started well and the positive trend continued in the second quarter.
"The spring collections have been well received by our customers as shown by our increased market share in a fashion retail market that continues to be challenging," he said.
H&M is moving into five new markets this year - Bulgaria, Mexico, Latvia, Malaysia and Thailand.
In addition, it is launching online sales in the US.
It currently operates in 44 countries, ranging from western Europe and the US to China and Japan.