Chinese property firm denies insolvency allegation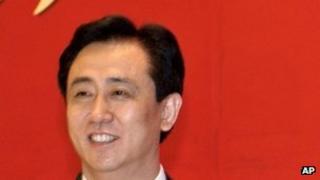 Shares in China's second-largest property company, Evergrande Real Estate Group, have fallen 11% after it was forced to deny accusations that it was insolvent and had paid bribes.
Evergrande, which is based in the Chinese city of Guangzhou and listed in Hong Kong, said the report by US investment firm Citron Research was "untrue".
The property group focuses on mid-range and affordable housing.
It has grown strongly in recent years.
Short-seller
Los Angeles-based Citron said in a report that Evergrande had presented "fraudulent information" and paid bribes to hide its financial woes.
Evergrande responded in a statement that it "noted an institution has issued a report on that the company has used accounting tricks and bribes to hide the fact that it is truly insolvent".
It added: "The company would like to clarify that the allegation in the report is untrue."
Shares in Evergrande ended Thursday trading at 3.97 Hong Kong dollars, after earlier been down as much as 20%.
Citron specialises in short-selling, a technique used by investors who think the price of an asset, such as shares, currencies or oil contracts, will fall.
They borrow the asset from another investor and then sell it in the relevant market.
The aim is to buy back the asset at a lower price and return it to its owner, pocketing the difference.