Xstrata pay plans criticised by ABI shareholder group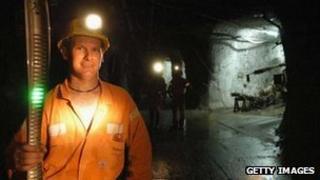 One of the UK's most powerful investor groups has criticised proposed pay plans at mining giant Xstrata.
Xstrata intends to pay about £170m ($267m) to top managers to retain them after a proposed merger with Glencore.
But the Association of British Insurers (ABI) has issued a "red top alert", its most serious warning of a corporate governance breach.
The ABI said it was sceptical about retention pay, which in this case is "not linked in any way to performance".
The ABI, whose members own about 17% of the UK stock market, issues colour-coded reports when it believes companies may be breaching corporate governance standards.
Red top reports indicate the most serious level of concern, and have only been issued in about 10% of cases.
"The ABI is always sceptical about the effectiveness of retention payments," ABI head of corporate governance Andrew Ninian said in a statement.
"In this case we have raised further concerns around the significant retention awards being offered to Xstrata executives which are not linked in any way to performance."
Xstrata shareholders are due to vote on the group's proposed $30bn Glencore merger on 12 July, but cannot oppose the retention packages without also voting against the deal.
The ABI stressed that its red top was not expressing a judgement on the merger, only the pay plans.
Xstrata has said that the retention packages are needed to retain key staff whose expertise is essential for future profit and growth.