Gatwick boosted by passenger rise and Far East routes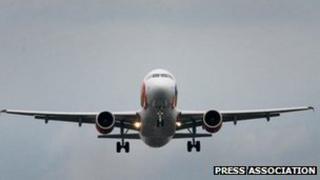 Gatwick Airport narrowed its losses in the year to March, helped by a rise in passenger numbers and new routes to the Far East including Hong Kong and China.
Gatwick reduced its pre-tax loss to £48.6m from £62.5m as the number of passengers rose 6.9% to 33.8 million.
The airport said its performance was flattered by comparison to 2011 when the eruption of a volcano in Iceland cause air traffic chaos.
Excluding this, Gatwick said underlying passenger numbers were up 3%.
The UK's second-largest airport, owned by private equity firm Global Infrastructure Partners, said it planned to invest £435m over the next two years to upgrade passenger facilities.
"We have been competing with Heathrow, Stansted and Luton and other European airports, and this has seen us achieve passenger growth every single month over the course of the year," said Gatwick chief executive Stewart Wingate.
Gatwick said it had no plans to seek permission for a second runway.
The UK government said in 2010 that it would not allow new runways at Gatwick, Heathrow or Stansted airports, but has faced pressure from businesses which have warned London could lose its status as an international transport hub.
Global Infrastructure Partners bought Gatwick for £1.5bn (1.8bn euros) from Ferrovial-owned BAA in 2009, after the Competition Commission forced BAA to offload the airport.