RBS computer problems: MPs demand answers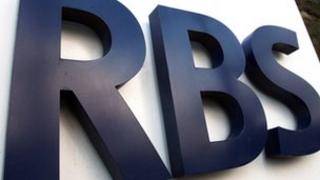 The chairman of the Treasury Committee has branded the meltdown of RBS's computer system "completely unacceptable".
Andrew Tyrie MP, the Committee chair, has demanded a report from the bank by the end of this week explaining what went wrong.
He has also asked Lord Turner, chair of the Financial Services Authority, to show how the regulator ensures banks' computer systems are robust.
Meanwhile, RBS's IT problems continue.
The bank group has warned it will not achieve "a completely normal service" across all its banks until next Monday, due to the "significant stress" on its systems.
This means that the service will not be completely back to normal until almost two weeks after the software upgrade, which caused disruption for millions of bank account holders at RBS, NatWest and Ulster Bank.
Customers of Ulster Bank, continue to suffer "significant problems", RBS said in a statement .
These problems could last for the rest of the week.
But the "the vast majority" of RBS and NatWest customers are now enjoying normal service, it said.
Outsourcing
In a letter, Mr Tyrie said: "It is clearly unacceptable that so many people have suffered, and continue to do so, as a result of what looks to have been a major IT failure.
"We need to know exactly what went wrong and what will be done to give us confidence that similar mistakes are not repeated in the future.
In particular, he said he would like to know whether outsourcing of IT functions may have been a contributory factor.
He said he was also keen to know what action financial regulators have been taking to ensure the robustness of banks' computer systems.
Bank of England Governor Sir Mervyn King has also called for a detailed investigation into what went wrong and the time it took to recover.
Legal action?
RBS declined to deny reports that it is considering taking legal action against CA Technologies, its US software company partner.
CA was responsible for a software upgrade thought to be at the heart of the banking group's computer problems.
Asked by the BBC to confirm or deny a report in the Financial Times , a spokesperson said: "Our only focus now is on resolving this issue for our customers."
A spokesperson for CA told the BBC: "We don't comment on rumours or speculation."
To cope with the extra workload, RBS has extended the opening and closing times of 1,200 branches.
In a statement on the bank's website, Stephen Hester, RBS chief executive, said: "Right now my top priority, and the priority of the entire RBS Group, is to fix these problems and put things right for our customers.
"This is taking time, but I want to reassure people that we are working around the clock to resolve these problems as quickly as we are able."
But financial institutions are continuing to struggle with the ramifications of the major computer glitch.
For example, the Cumberland Building Society has had to make 1,300 emergency cash payments to customers as a result of the RBS computer problems.
John Leveson, Cumberland's deputy chief executive, said: "As RBS/NatWest have not yet resolved their problem, and Cumberland customers continue to be inconvenienced, we will now pay the salary, pension, etc. into the customer's accounts."
And a spokesman for Wonga, the short-term loan company, told the BBC: "We emailed several thousand of our customers to let them know we wouldn't be levying default charges if they couldn't pay off their loans as a result of this RBS/NatWest computer glitch."