Gazprom 'may extend Baltic pipeline to the UK'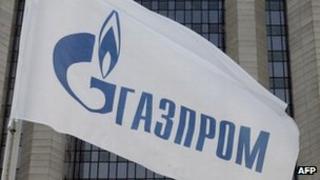 Russian gas giant Gazprom may extend its Baltic pipeline to reach the UK, the Associated Press has reported.
It said that Gazprom's chief executive Alexei Miller had made the comments in televised remarks, and that he added that UK energy group BP had "shown an interest".
The pipeline, the Nord Stream, currently runs from the Russian coast near St Petersburg to northern Germany.
Both state-controlled Gazprom and BP have not been available for comment.
Nord Stream's first pipeline opened last November, with a second, also between Russia and Germany under construction.
Russia provides two-fifths of Europe's gas imports.