Alliance Trust raises Isa charges by 60%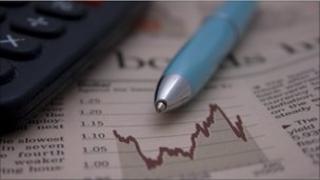 The investment company Alliance Trust is increasing its annual management charge for customers who use it to open a stocks and shares Isa.
From 1 August the annual fee will go up from £30 a year to £48 a year.
The investment website Interactive Investor (iii) recently brought in an annual fee of £80 for Isa holders.
The increases reflect a forthcoming change to regulations that are aimed at ensuring that customers pay fees that are fair and explicit.
Alliance Trust has about 33,000 stocks and shares Isa customers and Garry Mcluckie, its marketing director, says £48 is a very fair charge for administering an Isa account.
He warns that similar charges will be introduced by many other Isa providers.
"I think what you will find is that many providers will change to a different pricing model," he said.
"Providers will no longer be able to say 'we offer free products' and will have to levy charges instead."
Ending cross-subsidy
Imposed by the Financial Services Authority (FSA), and known as the Retail Distribution Review (RDR), many of the new regulations come into force at the end of 2012 for those sections of the investment industry that deal with the public.
Their main aim is to make sure that independent financial advisers charge up-front fees for their work and advice, rather than taking an annual cut of their clients funds as regular commission, of which the client may be only dimly aware.
However, another aim is to stop, from the end of 2013, the widespread practice of businesses such as fund supermarkets or online discount stockbrokers accepting payments from some of the investment funds whose policies they are selling.
This is thought to introduce bias into the sales process, making it unfair to private investors.
Part of these payments has often found its way back to the personal investor in the form of a cash rebate, but they are also used instead to cross-subsidise the provision of other services, such as stock and shares Isas.
Hugely popular
ISAs are tax-free savings and investment vehicles that were first introduced by the government in 1999, replacing Personal Equity Plans (Peps) and Tax-Exempt Special Savings Accounts (Tessas).
They allow the owner to invest in shares, bonds and cash, and accrue interest, dividends and capital returns, without paying any further income or capital gains tax.
Designed to encourage people to save and invest, they have turned out to be hugely popular.
In 2011, the total value of investments accrued in stocks and shares Isas was £193bn, and the cash in cash Isas was only slightly less at £192bn.
In 2010, the last year for which full statistics are available, there were nearly 24 million ISA holders altogether, of whom nearly 3.8 million held stocks and shares Isas.
For the current financial year, 2012-13, the maximum that can be paid in is £11,280, a limit that will rise each year in line with the consumer prices index (CPI).
Up to half of the subscription limit, currently £5,640, can be saved in cash.