US computer firm Dell to buy Quest Software for £1.53bn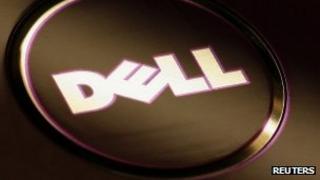 Dell will buy the US software firm Quest for $2.4bn (£1.53bn) as it expands its software business to offset falling demand for personal computers.
Under the terms of the deal, Dell will pay $28 per share, outbidding rival Insight Venture Partners.
The deal is expected to be closed later this year but needs to be approved by Quest shareholders.
Dell said the acquisition would help secure its position in the more lucrative software business.
"The addition of Quest will enable Dell to deliver more competitive server, storage, networking and end user computing solutions and services to customers," said John Swainson, president of Dell's software, in a statement.
Dell, for many years one of the world's leading PC manufacturers, ended weeks of speculation over the identity of a mystery bidder that had challenged Insight.
Quest, which makes software to help companies run their own computer systems, had initially agreed to be bought by the investment firm for $23 per share, or $2bn.
But that triggered a bidding battle between Insight and an unnamed bidder, now revealed to have been Dell.
Quest chief executive Vinny Smith, who owns a 34% stake in the company, said that its products and employees would provide the "foundation" for Dell's software business.