Private investors may be offered better information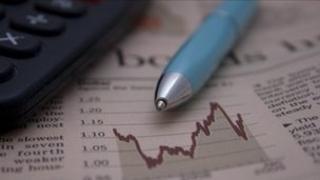 New rules to protect private investors may be introduced at the behest of the European Commission.
It has asked all EU governments to bring in new rules governing the sale of "packaged" investment policies.
The rules would mean all customers being given a key information document.
This would "prevent consumers from being sold investment and insurance products, including pension plans, that are not right for them," the commission said.
The commission explained that the key information documents (KID) would be in a standard form, so customers could easily compare the investments they were looking at.
The new requirement would apply to "private pensions, all types of investment funds, insurance-based investments and retail structured products", including those marketed by banks as well as investment funds and insurers.
"The EU retail investment market is worth up to 10tn euros (£8tn) and for consumers, life savings are often at stake if something goes wrong," the Commission said.
"Each KID will provide information on the product's main features, as well as straightforward information on the risks and costs.
"The KID will make clear to every consumer whether or not they could lose money," it emphasised.
Since 1 July 2012, unit trusts in the UK have been obliged to provide potential investors with a similar document (the Key Investor Information Document, or KIID), describing the fund's costs, investments and level of risk.
The European Commission has been consulting on its new rules since 2008.
It hopes to have the new KID rules in place by the end of 2014.
Ian Sayers, director general of the Association of Investment Companies, said the European proposal was a move in the right direction.
"Consumers in the past have been faced with a bewildering variety of information on different types of funds," he said.
"However, most investors are not that worried about the technical differences and simply want to know what the fund does, how risky it is and how much it is going to cost.
"Above all, they want to have this information in a format they can understand and which helps them to compare funds so that they can pick the one that is most suitable for them," he added.