PPI still dominates complaints, says ombudsman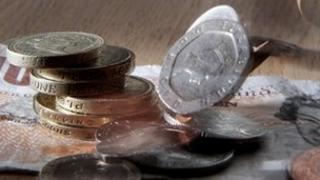 Complaints to the financial ombudsman dipped in April to June but were still dominated by claims of payment protection insurance (PPI) mis-selling, figures show.
Some 56% of new complaints during the quarter were about PPI.
The next biggest gripes were about current accounts and credit card accounts, but these accounted for just 6% of complaints each.
There were 57,790 complaints during the three months, the ombudsman said.
This was a lower than the previous three months, when there were 76,522 new cases, and the same period a year earlier, when there were 80,711 cases.
The ombudsman found in favour of the complainants in a half of all new cases in April to June.
Home loan gripes
The figures also included a rise in the number of complaints about mortgages.
Common concerns included customers having trouble meeting payments, including cases where charges had been added to the mortgage balance.
In light of the current economic climate, lenders are required to treat customers sympathetically and make "reasonable attempts" to agree a repayment plan.
This means a lender relies on customers communicating openly with them and providing information when it is requested, the ombudsman said.