Loan payments made twice amid RBS IT failure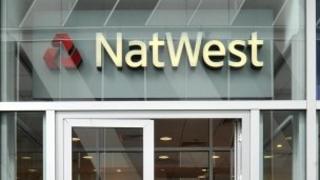 Some duplicate debits, such as loan payments, were mistakenly taken from bank customers after the failure of the computer system at RBS.
The banking group has apologised again to those affected and has urged them to get in touch so the double-payment can be corrected.
A "small number" of customers, thought to be fewer than 100,000, were affected by the latest issue, it said.
However, thousands saw balances fail to update after the IT problems hit.
"We apologise to any customers experiencing problems. We said last week that we expected to see a few bumps in the road for customers as we get things fully back on track," said a RBS spokesman.
"Any customers experiencing problems should contact our call centre or visit their local branch and we will put things right."
The payments mistakenly came out overnight, at a time when the IT system has been under renewed pressure owing to the normal pick-up in transactions at the turn of the month.
Two weeks ago a software change went wrong at RBS, causing a failure in the automated system that processes payments overnight.
As a result many people were unable to access their wages, or pay vital bills such as their rent.
The backlog in updating accounts has more or less been cleared for customers of RBS and NatWest, but Ulster Bank customers have been told that the bank may not "break the back" of the issue until next week.
Anyone who finds themselves in financial difficulty as a result of the problems can go into a branch for emergency cash, or contact the call centre.