Shanly: guilty tax dodger to pay £469,000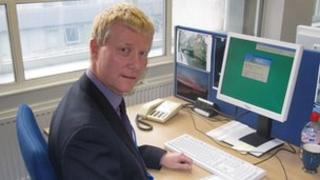 A millionaire property developer from Berkshire will pay £469,444 in fines and costs for failing to pay tax on money hidden in a Swiss bank account.
Michael Shanly was prosecuted at Woodford Green Crown Court and pleaded guilty to tax evasion worth £430,000.
He had already voluntarily paid £387,103 to HM Revenue and Customs, bringing the total to £856,547.
The conviction is the first for the HMRC's special unit tracking down offshore tax dodgers.
Last year, it wrote to 1,000 of 6,000 UK citizens who had been exposed for hiding bank accounts in Geneva in Switzerland.
HMRC first acquired the list of wealthy individuals, with accounts at the Swiss division of HSBC, in 2010.
The list was stolen by an employee of the bank.
It was then passed to the UK taxman by the French authorities after the HSBC employee had fled to that country.
"Shanly, who features on the Sunday Times Rich List, opened the account with his and his mother's money," HMRC said.
"When his mother died, he later closed the account, and transferred all the money - avoiding £430,000 inheritance tax.
"He thought it was out of reach of HMRC and hoped we would never find it. However, we discovered it, and he will pay a heavy penalty," HMRC added.
Mr Shanly's solicitor said the money that was transferred in 2008 was his mother's money and went to a children's charity in Switzerland, not to his client personally.
Mr Shanly's companies had previously had to pay £1.5m in back taxes in 2008.