Alibaba: Former executive detained amid bribe probe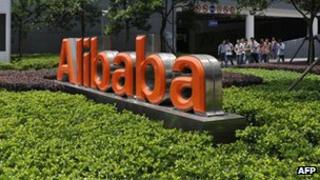 Alibaba Group has said that one of its former executives, Yan Limin, has been detained by police in China on "suspicion of accepting bribes".
Mr Yan was the former general manager of the Alibaba's Juhuasuan website, which specialises in group-buying.
Alibaba said it had fired Mr Yan in March for not following regulatory mechanisms and for mismanagement.
Alibaba, China's biggest e-commerce group, said it was assisting with the investigation.
"It reemphasises that Alibaba Group has a zero-tolerance policy against corruption and is determined to stamp out these types of behaviours," the firm said in a statement.
"We are transparently communicating with customers, vendors and third parties, as well as employees, when we find a situation involving misconduct inside the company."
In February last year, two executives at Alibaba resigned after a rise in fraudulent sales.
The firm said at the time that an internal investigation had discovered more than 1,000 fraud cases in both 2009 and 2010.
Chinese police subsequently arrested 36 people connected with operating the online fraud on Alibaba.com and other websites.