UK producer prices fall 0.4% in June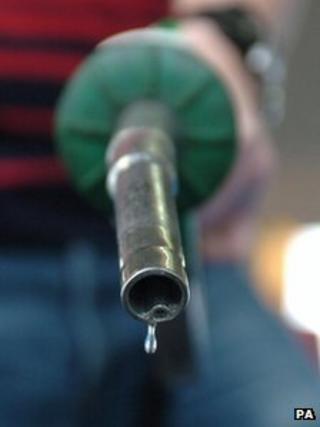 UK producer prices fell by 0.4% in June from May, the largest monthly drop since November 2008, after falls in the price of petrol, figures have shown.
On an annual basis, prices rose by 2.3%, the lowest rate since October 2009, the Office for National Statistics (ONS) said.
Annual producer price inflation has been slowing since September last year, when it stood at more than 6%.
Input prices fell by 2.2% month-on-month because of oil price falls.
Year-on-year, input prices fell by 2.3%.
The ONS said lower petrol, clothing and textile costs were among the main factors behind falling producer prices.
"A key driver of lower prices has been the sharp fall in oil prices since their peak earlier this year," said Chris Williamson at Markit.
"Brent crude, for example, dropped more than 25% between March and June."
'Good news'
The fall in producer prices is good news for consumers, as it should feed through to lower prices on the High Street.
UK inflation, as measured by the Consumer Price Index, currently stands at 2.8%, down from 5.2% in September last year.
"Official data on producer prices brought further good news for the inflation outlook," said Mr Williamson.
On Thursday, the Bank of England announced it would pump a further £50bn into the economy to try and stimulate growth. It said that without the stimulus, there was a danger that inflation would fall below its 2% target rate.
The UK is back in recession after the economy shrank by 0.3% in the first three months of this year and by 0.4% in the final quarter of 2011.