CBI's Ian McCafferty appointed to Bank of England's MPC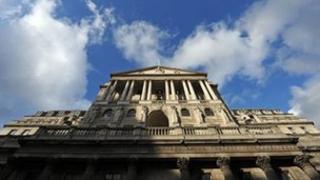 CBI economist Ian McCafferty has been appointed as an external member of the Bank of England's Monetary Policy Committee, the Treasury has announced.
He will succeed Adam Posen from the beginning of September , it said .
Mr Posen has recently supported an increase in the Bank's quantitative easing programme to try to stimulate the economy.
The CBI welcomed Mr McCafferty's appointment, saying his private sector experience would be vital for the MPC.
Its nine members vote monthly on monetary policy, deciding on whether to change interest rates or quantitative easing.
"At a time when the private sector is so vital to the future of the British economy, it is good news that Ian's excellent understanding of the economy will be available to the Bank," said John Cridland, director general of the employers' organisation.
The Treasury said it wanted to see more women applying for future MPC positions; seven of the 29 applications it received for this vacancy were from women.
The interviews were carried out by two Treasury officials and former MPC member Kate Barker, who then advised the chancellor on the appointment.
"His broad professional experience in business and industry, as well as his knowledge of the UK economy, will be extremely valuable to the committee in dealing with the challenges it faces now and in the future," said Chancellor George Osborne.
Adam Posen said earlier this year that he would not be seeking another three-year term, choosing to take up a directorship of economics think tank the Peterson Institute instead.