PFG's accounts frozen after founder attempts suicide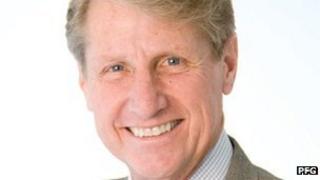 A US regulator has frozen the accounts of US futures brokerage Peregrine Financial Group (PFG) following the attempted suicide of its chairman.
The National Futures Association said it was worried PFG did not have enough money to meet obligations to clients.
Chairman Russell Wasendorf Sr was found in his car near its Iowa headquarters.
In a statement to clients, PFG said he had attempted suicide, which had prompted investigation of "some accounting irregularities".
The National Futures Association (NFA) said it had received information suggesting that Mr Wasendorf may have falsified bank records and that it only had about $5m (£3.2m) of the $225m it had claimed to have in a deposit account.
Local news reports said that Mr Wasendorf had been taken to the University of Iowa Hospitals where he was in a critical condition.
The problems at PFG are likely to increase calls for tighter regulation of futures brokers. In October, the much bigger brokerage MF Global filed for bankruptcy.