'Bill of Rights' proposed for shoppers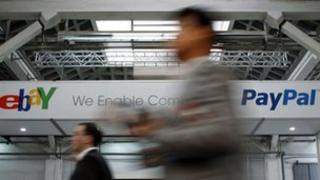 Stronger consumer protection laws are being proposed by the government that will take into account e-commerce.
It is consulting on a Consumer Bill of Rights, which will update some laws that have been unchanged for decades.
Shoppers will be give stronger rights to complain and gain redress for faulty services.
Consumer Affairs Minister Norman Lamb said new laws were needed to cover the sale of digital material, where customers have little protection.
"The UK's consumer law is complex and difficult for consumers and businesses to understand," he said.
"We want consumers to feel confident about their rights so they can challenge businesses when they buy poor quality goods, services or digital content such as music or games."
He said the law would be brought up to date to provide protection for purchasers of digital music, games and software.
Consumer law on the supply of goods will be simplified, which the minister said was "unnecessarily complex".
The suggested changes were welcomed by the consumers' association Which?.
"This should help people know what they're entitled to and what they can do when things go wrong, which is good for consumers, better for businesses and benefits the economy," said Richard Lloyd of Which?.
"To catch up with the 21st century the legislation will also need to make clear the rights of consumers when they are buying services or shopping in the digital world."
Adam Scorer, of Consumer Focus, said: "Our laws are totally outdated for digital products like ebooks and downloaded film and music, which weren't even a pipedream when much of the current consumer rights legislation was written."