UK faces 'crisis' in innovation investment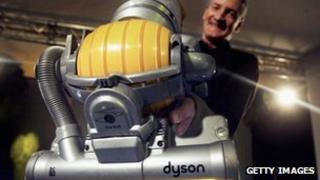 The UK has experienced a "lost decade" of investment in innovation, according to a report by the research fund Nesta.
Investment in new products and ideas has fallen by £24bn since 2008, and faces a "deep-rooted crisis".
"Businesses had a crisis of confidence in the 2000s, prioritising cash and concrete over investment in innovation," Nesta claimed.
Nesta, the National Endowment for Science, Technology and the Arts, is an independent national charity.
It said the collapse in private sector spending on innovation since the recession began is equivalent to five times the amount the government spends each year on science and technology research.
Manufacturing
Even prior to 2008, spending on innovation had stagnated since 2000.
Nesta's findings were based on a regular survey of 1,200 British businesses.
"Between 2008 and 2009 innovation delivered 63% of the UK's economic growth," the endowment fund claimed.
"Everyone agrees that innovation is the only route to long term growth," said its chief executive, Geoff Mulgan.
"The concern is that today's report and Investment Index show that investment in the future didn't just fall during the immediate aftermath of the financial crisis, but also continued falling as the economy appeared to stabilise."
Nesta's report highlighted in particular the importance of manufacturing for the UK's continued innovation efforts: "Representing 17% of GDP, manufacturing accounted for 77% of business investment in R&D and 23% of total business innovation investment."