Online push for Universal Credit claims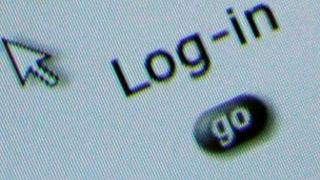 Claimants of a new universal benefit will be pushed to complete forms online when the new system starts next year.
Ministers claimed that research had found that six out of 10 people would be willing to make a Universal Credit application on the internet.
The new benefit replaces five work-based benefits and is aimed at simplifying the system.
Those who struggle to use the online system will still have access to face-to-face help and telephone assistance.
"The important difference [to the current system] is that this support will be geared towards helping people to use the online services in the future," said Lord Freud, the minister for welfare reform.
Concerns have been raised by some charities that this could cause problems for low income families who do not have access to the internet.
New tax system
Ministers said the timetable for the introduction of Universal Credit remained on track to begin in October 2013. It will be phased in over a number of years, with eight million households signed up by 2017.
A pilot of the new system will run in Greater Manchester and Cheshire from next April.
The new benefit will replace jobseeker's allowance, tax credits, income support, employment and support allowance, and housing benefits.
The system requires the input of a massive new computer system at HM Revenue and Customs that keeps "real-time" information of people's earnings.
All employers are expected to start submitting data to the system from April.
However, the All-Party Parliamentary Taxation Group published a report earlier in July that questioned the timetable and cost of this system.
Pressure groups such as the Low Income Tax Reform Group have also raised concerns about the effect of the new Universal Credit on the finances of the four million self-employed people in the UK.
"In many cases the income of self-employed earners will fall sharply making it, in some cases, uneconomic for them to continue to work," said the group's chairman, Anthony Thomas.