Japanese bank Mizuho settles CDO charges with SEC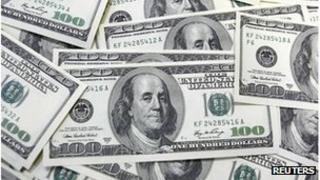 Japanese bank Mizuho Financial is to pay $128m (£82m) to settle claims that a US subsidiary inflated the value of financial instruments.
The charges were brought by the US Securities and Exchange Commission and centred on the value of a collateral debt obligation, or CDO.
It was alleged brokers used dummy assets to lift the CDO's credit rating.
None of the parties involved have admitted or denied the charges brought by the SEC.
CDOs were at the heart of the global financial crisis in 2008.
"This case demonstrates once again that bankers and market participants who embrace a 'get-the-deal-done-at-all-costs' strategy will be identified, charged and punished," Robert Khuzami, the Securities and Exchange Commission (SEC) enforcement director, said in a statement.
The SEC's case centred on a $1.6bn CDO called Delphinus. CDOs are a grouping of assets which were linked to mortgages.
It was claimed that by using dummy assets, the company was able to pass off low value, risky assets as much more stable, healthier ones.
The settlement is the latest case brought by the SEC against banks over the way they handled their CDOs. Others targeted by the SEC have included JP Morgan and Citigroup.
Mizuho said it co-operated with the SEC and that the problem was limited to three employees at their US operation, Mizuho Securities USA.
Delaware Asset Advisors, which managed the collateral for the CDO, is to pay a $4.8m settlement.